In partnership with Portland State University, Oregon Health & Science University, and others, we're thrilled to announce a $24 million research and training grant from the National Institutes of Health (NIH) to help underrepresented and diverse students pursue careers in biomedical, behavioral, social, or clinical research and other health sciences. The funding will support students of Hispanic, African American, American Indian, Alaskan Native, and Pacific Islander heritage as well as students with disabilities, histories of foster care or economic disadvantage.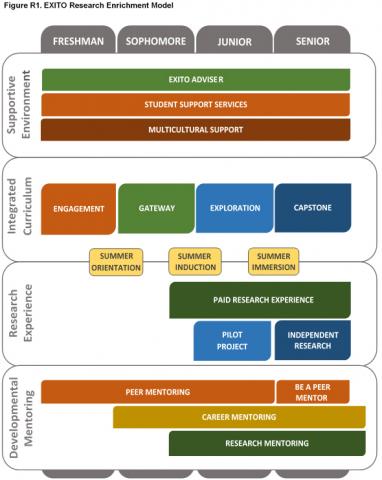 "We're looking at an incoming freshman class that's 42 percent students of color," said Wim Wiewel, president of PSU. "Never before has there been such a robust program to create opportunities for underrepresented students to pursue degrees in health sciences."
The money will fund PSU's new Enhancing Cross-disciplinary Infrastructure Training at Oregon (EXITO) program. Students accepted to the program will receive scholarships, stipends, mentoring, summer seminars, paid job experience, and dedicated academic and financial aid advising—essentially, everything a student would need to be successful.
The America Learns Education & Human Development Impact Suite will a key part of the EXITO effort.
The complete partnership is made up of Portland State University, Oregon Health and Science University (OHSU), Portland Community College, Chemeketa Community College, Clackamas Community College, Clark College, University of Alaska, University of Hawaii, University of Guam, American Samoa Community College and Northern Marianas College.
The PSU grant is part of a larger $240 million investment by the NIH to develop new approaches that engage researchers, including those from backgrounds underrepresented in biomedical sciences, and prepare them to thrive in the NIH-funded workforce. PSU is one of 10 primary institutions selected through this initiative, which ultimately supports 50 institutions through partnerships. The awardees will establish a national consortium to develop, implement, and evaluate approaches to encourage students to pursue biomedical research careers. More information about the national initiative may be found on the NIH Website.