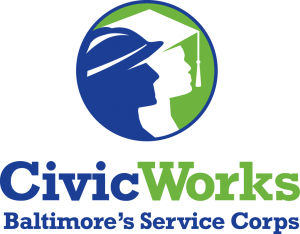 We're thrilled to welcome Civic Works to the community of national service programs using the AmeriCorps Impact Suite!
Civic Works, a nonprofit working in Baltimore for more than 20 years, strengthens the city's communities through education, skills development, and community service.  Learn about the organization's many programs here.
The organization, a member of The Corps Coop and The Corps Network, will be rolling out the timesheets and communications portions of the Impact Suite to a number of its programs this summer and fall.