We're psyched to welcome Wisconsin's AmeriCorps Farm to School program to the America Learns community!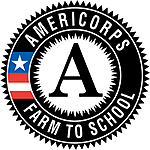 Based out of Wisconsin's Department of Agriculture, Trade & Consumer Protection, the program works to decrease childhood obesity by promoting healthy eating habits in students and by increasing access to local foods in schools.  Since 2008, AmeriCorps Farm to School has partnered with 17 host sites and placed more than 75 service members throughout the state. 
AmeriCorps members build relationships with local farmers and help to address needs in food distribution, processing and pricing.  Members also develop and implement curricula and wellness plans that teach students about healthy, lifelong eating habits.
The program will be using the Data, Learning, and Communications components of the AmeriCorps Impact Suite.