We're thrilled to announce that we're expanding the scope of our work with AmeriCorps Builds Lives through Education (ABLE) in Western New York.
Two years ago, ABLE became one of the first AmeriCorps programs to invest in our electronic timesheet service.  After two successful years, ABLE is now investing in our services to:
– Capture all of its reporting and performance measurement data;

– Capture all of the operations-focused data it needs to constantly improve program quality;

– Provide members with intentional reflection opportunities;

– Build a thriving learning community among its members; and to

– Provide ongoing, personalized support to each member in-between in-personal training sessions.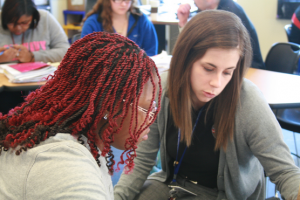 We asked ABLE's leaders to write out the top three reasons they decided to expand its partnership with us.  Here's what they wrote:
– You understand the CNCS requirements.
– Your customer service has been outstanding the past two years and we know you have the same mission as we do in so many ways.
– We hope it will save us time and allow us to more effectively collect the data we need.
We're looking forward to doing whatever it takes to make sure the ABLE team realizes these and other goals.