We're thrilled to announce that the Commonwealth Cyber Initiaitve (CCI) is beginning to use the Impact Suite to track the impact of its work!
CCI is Virginia's main access point for cybersecurity research, innovation, workforce development, and news.  In this community, researchers find funding and collaboration, students discover diverse career possibilities, and new innovations come to life.
Ultimately, CCI is working to establish Virginia as a global center of excellence in cybersecurity research and serve as a catalyst for the commonwealth's economic diversification and long-term leadership in this sector.
Principal investigators from the state's leading higher education institutions will be using the Impact Suite to easily report the impact of their projects.  CCI staff will then use the Impact Suite to easily compile and report their data to key regional and statewide stakeholders.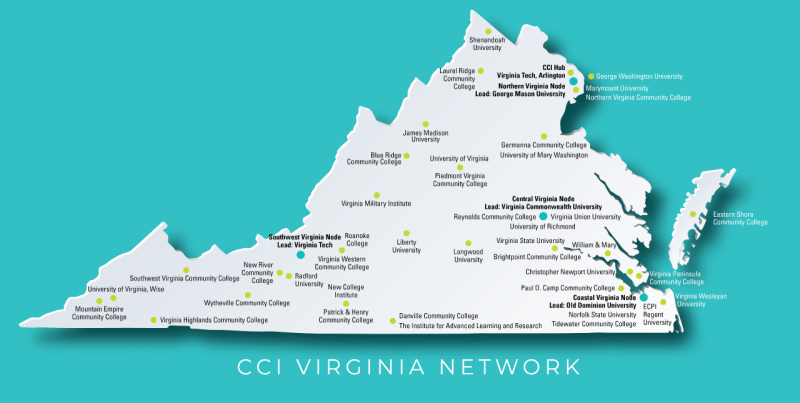 This is the second statewide initiative involving higher education institutions to begin using the Impact Suite this year.  The other is the #CaliforniansForAll College Corps.